All the hardware items you need to have to successfully dictate while doing other things.
I'm talking about creating tons of content by dictating while taking a walk, ironing, exercising, gardening etc and have your words be transcribed by Dragon when you get back to your computer.
If you prefer to see this in video format, here below is one I made showing you all of the items listed below in this post. I keep all these in a small bag, so I know that as long as I have this bag with me, all my dictating accessories will be available to me.

In this article, I'm going to share with you exactly everything you will need to start your walking and talking dictation with Dragon Professional Individual. One of the many benefits of Dragon Professional Individual is that you're able to dictate into a voice recorder when you're out and about and when you come home, you can upload that our your file to your Dragon software and have it transcribed into words.
This is exactly what I do most of the times and over the years I have collected bits and pieces to complete what I call my walking and talking on the go dictation bag. I'm going to now share with you what that bag contains.
You will need a voice recorder of some sort.
You can use your smartphone, but I believe that that's just a stopgap till you get a dedicated voice recorder. Here is a list of the top digital voice recorders for Dragon. You don't want messages phone calls and other disturbances breaking up your recording. With a digital voice recorder, you're able to focus on the task at hand which is to dictate into it. Most digital voice recorders come with built-in microphones and they can be used just like that.
The main problem with using a DVR by hand while speaking into its microphone is called handling noise. This is the noise that is picked up by the microphone whenever you are handling the recorder. Any interference caused by handling could reduce your dictation accuracy very much. So the very next thing you will need to have better success with your walking and talking is a good noise-cancelling headset.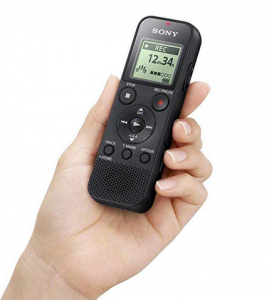 USB noise-cancelling headset microphone.
You will need a light small headset that can be plugged directly into your digital voice recorder using a 3.5 mm jack. I have a post here about the best headsets for use with speech recognition software like Dragon. Most recorders don't accept USB inputs from the headset, so you need 1 of those old school type headsets that terminate in a 3.5 mm jack.
If that headset terminates in the TRRS 3.5 mm jack (which usually is found in smartphones and smartphone headsets, as it has combined the microphone and earpiece signals into just one jack having 4 rings) then you will need all the adapters cables as well. If the headset terminates in two 3.5 mm jacks, a red or pink one for the microphone and a green one for the audio output, then you're fine.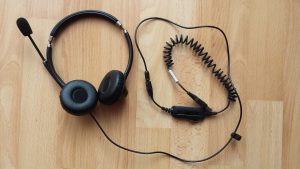 Y Adapter Cables TRS TRRS Converters.
Most digital voice recorders accept that 3.5 mm TRS microphone jack and some recorders also allow you to monitor your recording by plugging in a 3.5 mm audio jack. Matters start to get complicated when you have a headset that terminates in a TRRS plug which is also known as a Combi plug because it combines microphone and audio into one single jack. Because most digital voice recorders require separate input for the audio and microphone jacks, you will need what we call a TRRS female to 2 TRS male microphone and audio jack.
It is usually called a Y cable because of its shape. The single TRRS splitting into 2 TRS plugs. You can see it in the picture below. This will divide your combi jack into 2 different jacks accepted by most digital voice recorders on the market today.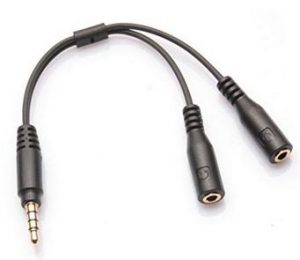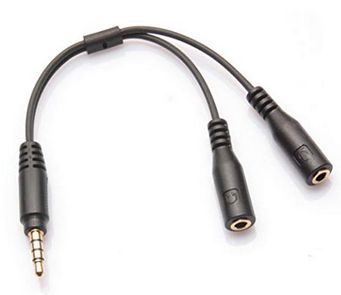 A mini or micro USB cable.
Most new digital voice recorders have inbuilt USB connectors that allow you to plug directly into the computer. This eliminates the need to handle or have extra cables to plug your digital voice recorder into the computer when you want to offload your audio files. If however, you don't have 1 of such recorders, make sure to have the exact mini or micro USB cable that will enable you to plug into any computer that you may find while outside of your office or home. You don't want to get to a place and realise you forgot your computer USB Micro cable and you're not able to offload your audio files to the computer for transcription.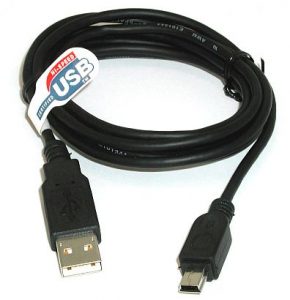 A Lanyard/safety cord.
This is very very important. You want to be as hands-free as possible and also have a way to keep your digital voice recorder from falling and getting destroyed. A lanyard connected to your digital voice recorder can enable it to be hanged around your neck or to be secured to your arm and wrist when you're dictating on the go.
By having the recorder attached to your neck, you are in hands-free mode while dictating. If you're going to be dictating in a "dangerous" environment or in any situation in which your lanyard can become attached or pulled by something/someone, it's better to get a lanyard with a safety detach clip as you can see in the picture below.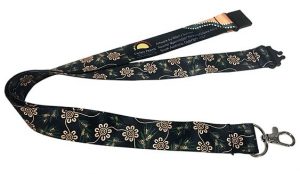 Micro USB adapter card.
If your digital voice recorder is using a microSD card to store your recordings, you will need to have 1 of these micro SD to SD card converter cards to enable you to use your microSD card on the computer that has just a standard SD card slot. While modern thin and light computers today have a microSD card slot already installed instead of the regular SD card slot, some old systems still use the standard SD card slot. So just have one of these converter cards adapter cards in your bag in case you need it.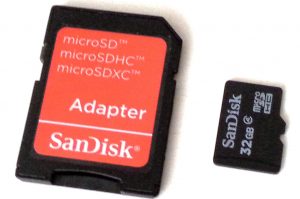 USB Foot Pedal.
Once you have returned from your dictation and you are sitting at the computer with your voice transcribed, the end result may need quite a bit of editing. Your overall accuracy will depend on your dictation style and etiquette, but even if you have an outstanding 99% accuracy, that still means one error every 100 words. Looking over your text to find those errors is like a treasure hunt and so the best way to edit this text is to listen to your recording while you read over the text.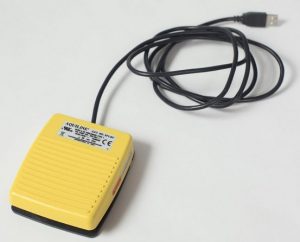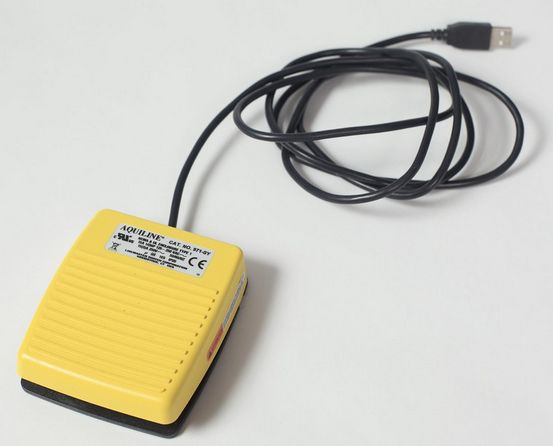 The best way to start and stop the playback of your voice is to use a foot pedal. This frees up your hands to do the editing work of selection, cancellation, copying, pasting, typing etc with your keyboard. Here's a post I made about some of the most recommended USB foot pedals for editing your Dragon transcriptions.
In Conclusion
So with all of these items in a small bag, you should be able to go on with your dictation anywhere you are and have Dragon Professional Individual transcribe that recording into text once you get back to your computer. Obviously, this is not the full list. You want to have some snacks, drinks etc in the bag as well, then go right ahead 🙂
I hope this post helps you. Feel free to let me know in the comments below if it did and what else you added into your walk and talk dictation bag.
I wish you all the best.