Jamplay.com Review.
The Product: Jamplay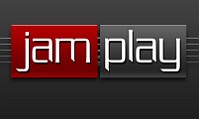 The Owner(s): Jeff Booth, Chris Dawson and Kevin Wimer.
Price: Free trial or from $19.95 per month (7 day 100% money back guarantee.)
Website: http://www.jamplay.com/
Jamplay by Jeff, Chris and Kevin, Story
In this review, we here at Review2Sound are going to take a look into this online guitar training product by Jamplay LLC.
The company Jamplay was founded by Jeff Booth, Chris Dawson and Kevin Wimer in 2006 and has grown to become one of the leading online guitar training website in the world. With over 4500 guitar video lessons in HD and over 350,000 guitarists having used Jamplay, we can say that it is a well established company.
Jamplay Features Overview.
If you are in a hurry and want to quickly find out the list of things you can expect to find in the Jamplay guitar training pack, here you go:
HUGE community of guitar aficionados from beginner to advanced/performer level.
Live sessions and possibility to chat in the community.
Over 900,000 detailed and comprehensive guitar chords in the library.
All the major scales you will need to learn how to play your guitar like a pro.
Over 500 professionally recorded Jam tracks of different genres.
Interesting games you can play to build your guitar knowledge.
Lick and Riff library for your solo ideas creation.
Full reports on your progress with training.
So on first look, we see the product is jam packed with material and instructors. Many famous guitar artists have also contributed to the lessons and that is impressive. Here below is a list of the current Jamplay.com guitar instructors:
Performing artists who have contributed lessons to Jamplay.
Bumblefoot from the Guns 'N Roses, Lita.
Steve Stevens from Billy Idol.
Mike Mushok from Staind.
Joel Kosche from Collective Soul.
Robb Flynn from Machine Head.
Nick Catanese from Black Label Society.
Rex Brown from Pantera, Kill Devil.
Andy James from Scared Mother Tongue.
Lita Ford from The Runaways.
Flattus Maximus from GWAR
Doc Coyle from God Forbid.
and many more…
What You Get In The Product.
1. Video training.
Jamplay.com provides over 4,500 video guitar lessons in high definition with more than 10 hours of content released every month. With the amount of instructors present in the company, I see this as very easy to achieve.
Like the product hear and play, you will get beginner guitar lessons, Genre lessons to help you focus on a specific genre of music you like and many many song lessons, so you can finally learn to play your favorite songs on your guitar.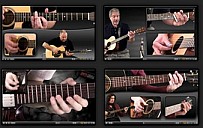 The lessons are filmed in real music studios to produce a high quality product with great sound and video. There are 5 different video quality levels to enable you to stream them quickly depending on your internet connection speed.
This is very thoughtful of them. The guitar training videos can be streamed on your mobile phone too so there is no sweating that. You will get Interactive tabs which include audio playbacks. These can be easily played on your mobile phones and tablets. They can be slowed down during playback and are fully printable in the original format without images. The presentation is responsive and mobile capable. You can have:
Progress Tracking.
Slow Motion.
Responsive Video.
A_B looping with slow motion.
Capability to bookmark your videos.
Printable material to aid your studies offline.
2. Learn to play songs on the guitar.
I am happy to report that as a free trial member, you will get a couple of songs to try out. As a paid member however, the song list is very large and diverse. Here below is a sample list of the songs you can learn to play of a free member of Jamplay.com
Jingle Bell Rock by Brian Setzer.
Shine by Collective Soul.
Teach Your Children by Crosby, Stills & Nash.
Aqualung by Jethro Tull.
Turkish March by Mozart.
Check out Brent Mason playing Country Shuffle on YouTube.
For the full list of songs you can learn to play as a full member, you can visit the guitar songs page here http://www.jamplay.com/guitar-lessons/songs/.
Pricing
Jamplay.com has a free trial that will permit you to jump on board and check out the service from behind the curtain. There is enough free content to get you started until you decide that this program is for you. You can then pass on the the full membership.
The free membership can be obtained without the need for a credit card and that keeps you safe from unnecessary charges and disputes. There is a paid version full membership that will cost you from $19.95 per month and allow you to access all the lessons, teachers, live sessions and tools.
There is a full 100% money back guarantee of just 7 DAYS. So be careful and quick to try out the full membership if you don't find it for you. Here is the price break-down:
1. Monthly payments of $19.95
2. Quarterly payments of $49.95 (you save 17%)
3. 1 year payment of $139.95 (you save 42%)
There is also jamplay coupon code available for you to use and get a discount. Here a a few you can try right now. Let us know if they coupons are working correctly or if they need to be updated.
Conclusions
Overall, Jamplay.com looks like a good serious product with a long time presence on the online guitar lessons market. We like the fact that the business is BBB accredited and takes online security very seriously.
The sheer amount of instructors and content available to learners is respectable and can only be achieved with years and years of work. We found the customer service to be up to par too.
Responses to our questions and queries were received quickly within a day or 2. Getting answers to your questions can make the difference to you not quitting and giving up when you hit a road-block.
The big community will make this worthwhile especially for beginners. While we don't like the short 7 day money back guarantee, it is more than enough to look inside the program and know if you want to continue or not.
I hope we helped you have a quick look at what Jamplay can offer you in this review.
Feel free to ask questions and comment below if you have anything in mind.
Thanks again for visiting and I wish you good luck in your road to guitar stardom.
Eric